(4)
Publishing

Two Uncles
by Saaro Umar

Saaro Umar's book of poems, Two Uncles, draws on film, conversation, accumulative feelings, insticts, and observation to create a deeply felt and meticulously crafted text.

Umar is interested in the ways writers use form to house watery ideas.

Some nights I
sleep within
you,

like an inner
planet nestling
the sun,

you lick the hardened mayo
from the bend

in my lips,

little daggers of
selenite.




---

Petal
by Chelsea Hart

This book is about knowledge found in grief–of the body and its entanglements, and of the way it responds, moves, and is altered when someone leaves the earth.

The body,
holding the temporal discipline of capital
wants to move forward, but sometimes doesn't.
Loss too opens a space
that is out of synch,
it stays very still.




---
Black Wattle
by this mob
Black Wattle is a keeping place: a collection of poetry, photography, collage and illustration developed by this mob arts collective over the last 12 months.

Published by Incendium Radical Library, Black Wattle showcases the work of five key artists and the conversations they exchanged throughout lockdown.

Common themes include tracing waterways, backyard gardens, thinking locally and relationships to place. After the onslaught of screens and digital communication in recent times, refresh your mind and senses with 100 pages of new work in print.



"Warmth, respect, and strength thread our conversations together. We map our connections and disconnections from one another, but also from ourselves. We celebrate the things we have been able to do together and imagine the things we haven't been able to do together." – this mob, 2021.

this mob is a blak arts collective based on Boonwurrung and Wurundjeri lands. we centre and prioritise Aboriginal and Torres Strait Islander people in the work that we do, creating spaces to come together to unite emerging blak artists. in the past this mob have curated group exhibitions including Because of Her, We Can: HEAL at Schoolhouse Studios and Yelmo Garang at Footscray Community Arts Centre. we also run workshops, sharing skills in life drawing, emu feather adornment making, collage, makeup, lino-print and more. by centering blakness, we're finding new ways to exist and thrive in the arts world that do not cater to whiteness.

Arts Gen, Maribyrnong City Council, Footscray Community Arts Centre. Arts House is a key program of the City of Melbourne, and supported by the Australia Council for the Arts.

$15 for Mob
$20 for allies
---
Spring Poetry




by Spencer Lai, Fatma Hussein, Brighid Fitzgerald, Tyson Campbell, and Vincent Silk.
A collection of poems read at the Incendium Radical Library Spring Poetry night in 2019.
---
Work & Love
by Kat Capel
A patchwork of romantic poetry and desperately horny found texts. Work & Love is a blurring of the real - jumping castles, mummy issues, secrets - circling the topic of paid and unpaid intimacy in the 21st century.
living lifetimes in bed with others always makes me miss you

afraid, I squash the extent of this missing like a lemon

and pour the juice down the drain before your arrival

relationships are built on such unspoken things

this is bad practice, like indulging a person's request to be humiliated

without finding out exactly what this means to them

truth is, people are often more comfortable being pissed on

than pulled apart
---
None of Us are Free Until all of Us are Free

Poems from the inside
None of Us are Free Until all of Us are Free is a book of poems from people currently incarcerated.

At Incendium Radical Library we are interested in challenging the prison nation, (including policing) which have been and are currently used to further the colonial project and to oppress those most marginalised. Incendium Radical Library and Press believe incarceration creates trauma and violence and further dehumanises people. Through literature and art, we believe that poetry and other mediums of creativity open dialogue to promote compassion and build community.

None of Us are Free Until all of Us are Free includes poems written by Courtney White, Colleen Tayba, Stacey Edwards, Wendy Hill, Rebecca Amelung, Rebecca Collier, Helen Nguyen, Tracy Mison, Anneliese Kirchen, Courtney Pollard, Pauline Chantal Limpe, Samantha John, David McGettigan, Zoe, Renee, Kama, Courtney, Hayley, Ashleigh, Lauren, Lanie, Georgia, Erryn, Nicky .D., Jamie-Lee and Lana Gee.

The book includes a lino-cut poster by xjavifuegox.

There is also a very limited lino-cut print run of t-shirts available with book.

All profits from this project are supporting the Incarcerated Trans & Gender Diverse Community Fund (

https://au.gofundme.com/f/incarcerated-trans-amp-gender-diverse-community-fund

).
Hear more about the project including an interview with Ashleigh one of the contributers and Anne-lise

here

.
---
Undocumented
by A'isyiyah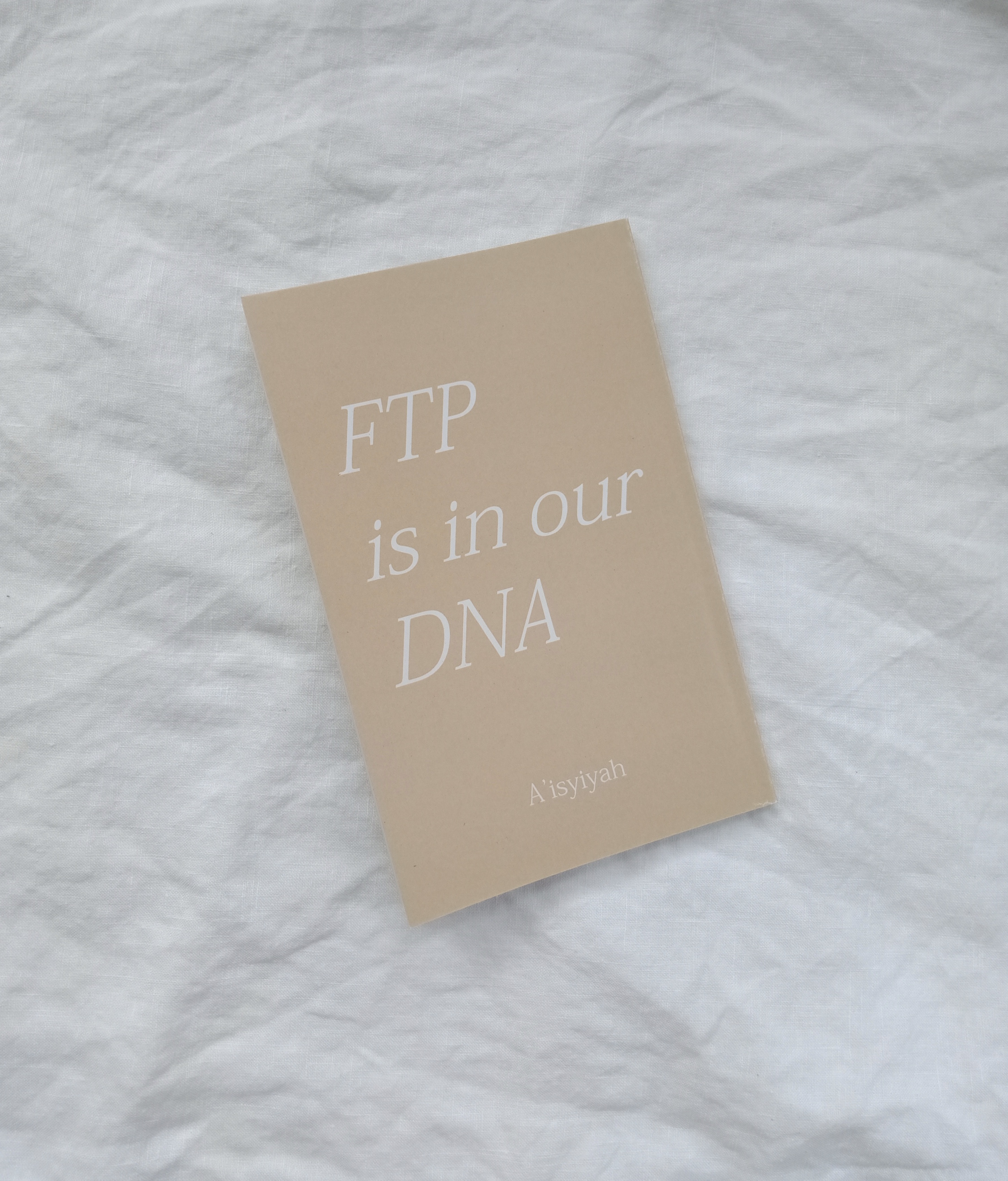 Undocumented is a narrative essay that weaves ancestral remembrance together with dreaming abolition to imagine a world founded upon principles of love and nurturance. It was written in conversation with community, alongside those who practise insurgent care in their daily lives, in hopes to grow strong roots for the next world."

A'isyiyah is a Batak and Jawa mama who grew up on unceded Cabrogal Land (South-West Sydney). They are invested in building strong communities founded upon intergenerational, ancestral, and collective healing. They organise in community both autonomously and with Anticolonial Asian Alliance, a First Nations solidarity collective. They dream and study prison abolition and transformative justice, and are the vocalist of anticolonial erratic hardcore band Arafura.


---
The Tower by

Ainslie Templeton
he thinks we're walking the path
but we're not walking buddies
that's not my damp-sand path
and not my dream of the lighthouse
I am not your lobster, your little
bug robe guide that takes what feels like walkies….




Described as "an automaton's burn book" and "a collection of anti-psalms," The Tower is a collection of 38 poems from Ainslie Templeton. The poetry interrogates sex magic, networked life, and public speech acts, interspersed with images gleaned from the poems' development in the artist's Instagram pages.
---
Electric Lotus by Manisha Anjali

Electric Lotus is an inquiry into the 'ecstatic'–is it synthetic, manic or electric? It blooms in the naked recitations of the wandering mystic Lal Ded, in the animal and flower companions of the saint Akka Mahadevi, in the throat of the playback singer Asha Bhosle, in the indigo devotion of the cult star Ma Anand Sheela. This is an interactive text for play and performance.
Electric Lotus was written during Manish's recidency at Incendium Radical Library.
---
Liquidation by Autumn Royal
Liquidation is a collection of anti-elegies exploring how love & loss generate experiences of ecstatic awareness & the uncanny sensation of being both inside & outside the body. With shifts, spills & soaks, Liquidation interrogates the representational qualities of language in relation to how varying forms of value are placed on normative expectations relating to emotions & identities.
---
I occupy space, which is to say i am always grieving by Chi Tran
As part of the 2017 Summer writer's residency we published Chi Tran's chapbook, I occupy space, which is to say, i am always grieving.
Someone writes the word controversial

but I think they might mean cruel.

Then blood and pleasure are, once again,

made normal, and I remember what I had

been told to forget.
Chi's chapbook is available
to buy... here.

A review from Autumn Royal of "I occupy space, which is to say, i am always grieving," can be found in Overland...

here.
---
Transformative Justice Camp Notes and Resources
As part of the

Transformative Justice Camp

, held in 2017, the library published notes and resources from the discussions shared. The full pdf is available...

here

.