(3)
Events
Manisha Anjali's surrealist writing workshop held during her writers residency at the library, 2019.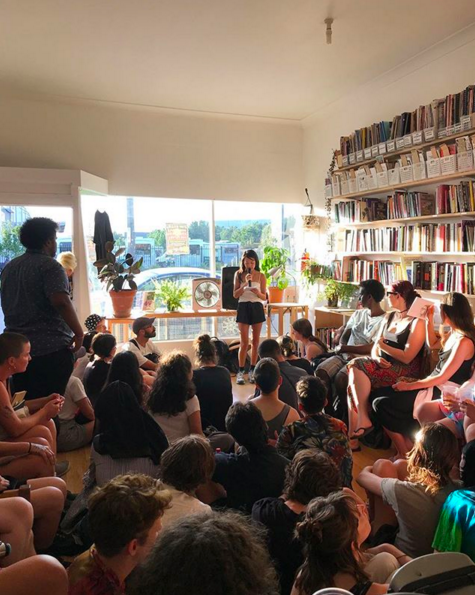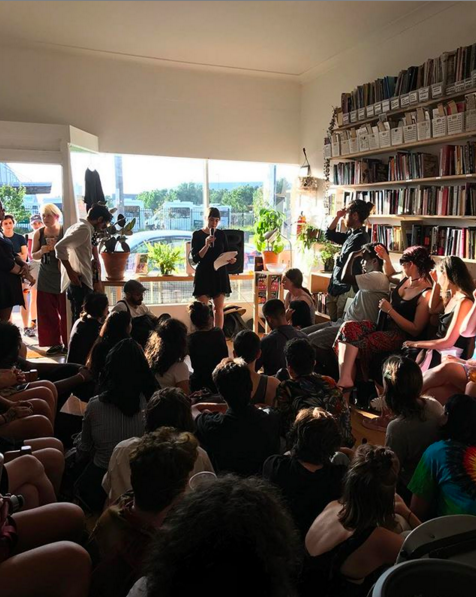 Poetry night with Manisha Anjali, Autumn Royal and Chi Tran, Feburary 2019.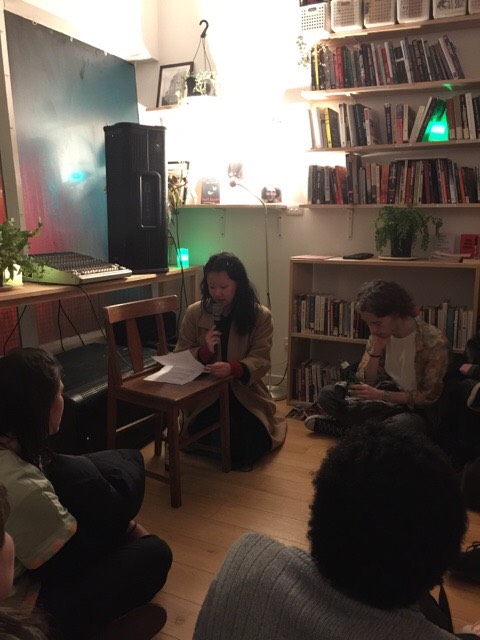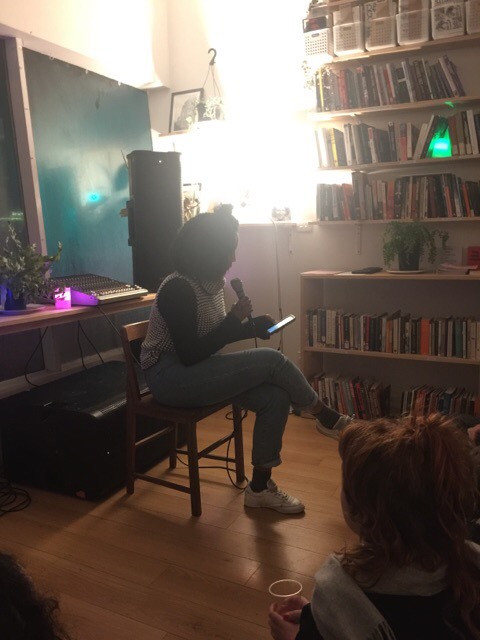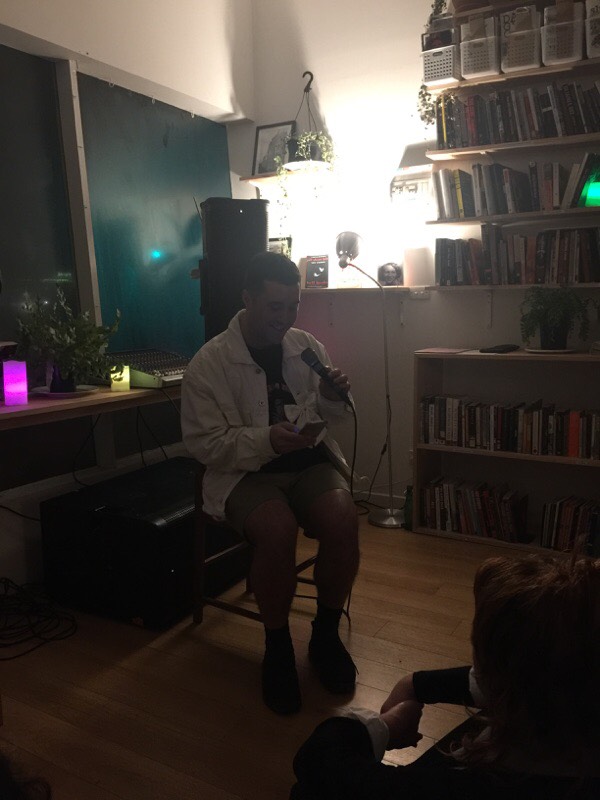 Poetry reading- Lei Lei Kung, Saaro Umar and Tyson Campbell and Frankie Hanman-Siegersma 20/7/18
New Space Party!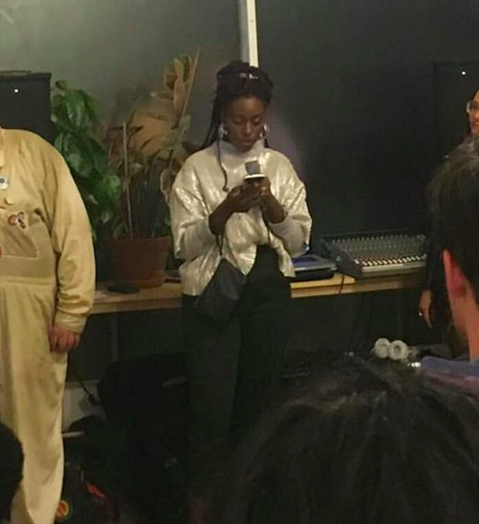 Library new space party with readings from Panda Wong, Fatma Huss and Chi Tran and Pope Fred.
Incedium Library residency at the Norma Redpath house with
The Sleepover Initiative.
Thank you everyone who made it last night to Chi's launch of "I occupy space, which is to say, i am always grieving". Huge thank you to WestSpace gallery for giving up the space and Atong Atem and Miss Darius Le who also performed, and also Chi for being the best first writer in residence we could have hoped for. Nearly all the booklets have sold out but let us know if you would like to purchase one as we are doing another run of copies!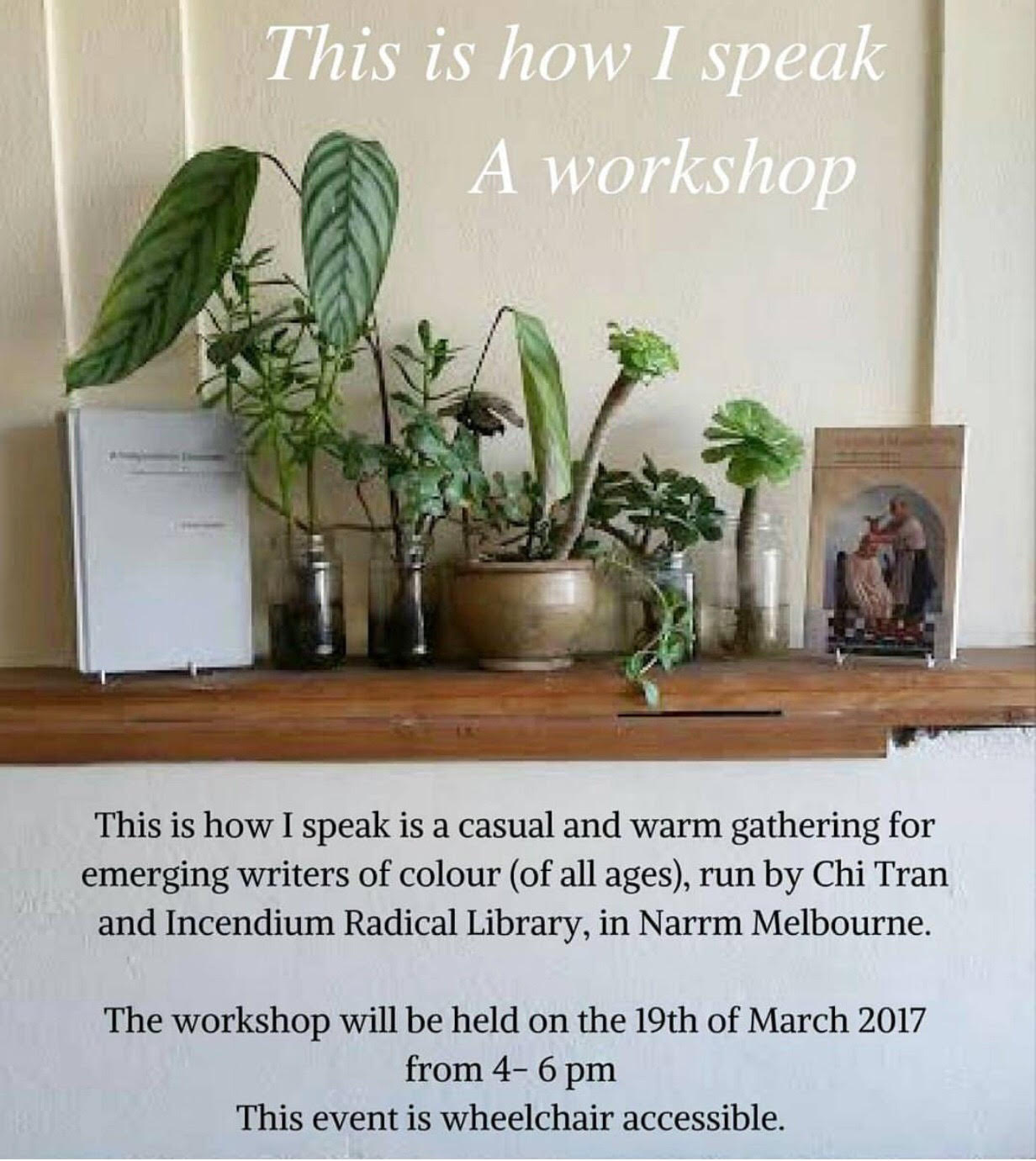 This is how I speak, a workshop held by Chi Tran as part of their 2017 summer writers residency at the library.
Chi Tran our Summer 2017 writer in residence.
Poetry night with Atong Atem, Nam Chi Tran and Anupama Pilbrow, 5/ 2/17.