(3)
Events



The Library is holding our second summer writers residency during the month of Feburary 2019.

The residency provides :


your own work space in the library, accessible 7 days a week

the opportunity to run a workshop, reading group or related event at the library

The work you have produced during the residency to be published with IRL

a launch for the work you have produced during the residency

promotion for the launch, workshops and work produced

your work to be archived in the library

use of the library resources, including the zine and journal archives, internet and kitchen

free tea, coffee, and snacks

The residency and all associated events are free. Practical organising, advertising, catering for events, and documentation of the work, will be taken care of by the library collective.

It is expected that you will spend at least two days per week in the library, and produce a body of work by the end of the month. You will also be expected to run a workshop, reading group or related event during the month.

Applications should include:

- Why you think the residency would be useful for you

- An example of your work

- What you would work on, what kind of event you might run

- a short biography

Our last writer in residence was Chi Tran. During the residency they produced a book of poetry called 'I Occupy space, which is to say, i am always grieving'. During the residency Chi ran a writers workshop for writers of color, and their poetry book was launched at West Space Gallery. A review of Chi's work can be read here...

https://overland.org.au/2018/09/september-in-poetry/



Please send applications to

incendiumradicallibrary@gmail.com



Submissions close midnight, 20th January, 2019.
The successful applicant will be notified by the 26th January, 2019.

Updates will be posted on the IRL blog,

incendiumradicallibrary.wordpress.com

, and social media and we will notify the successful applicant by email.

IRL info shop where the library is housed and is used during the week for events and open to the public on Fridays from 10-6 and Saturdays from 11-5. Writers are welcome to use the space during opening hours but may not be able to use the space during events. The writer in resident will be notified of when the space has been booked, in advance.

IRL is wheelchair accessible, has overhead lighting and lamps, and sturdy seating. If you have any concerns or questions regarding accessibility please let us know.


Past events: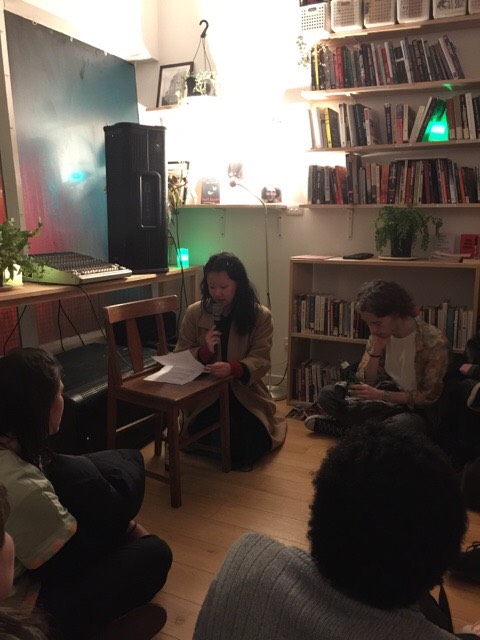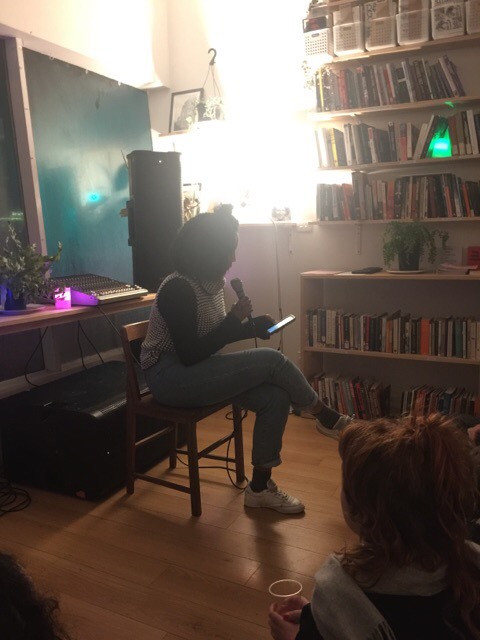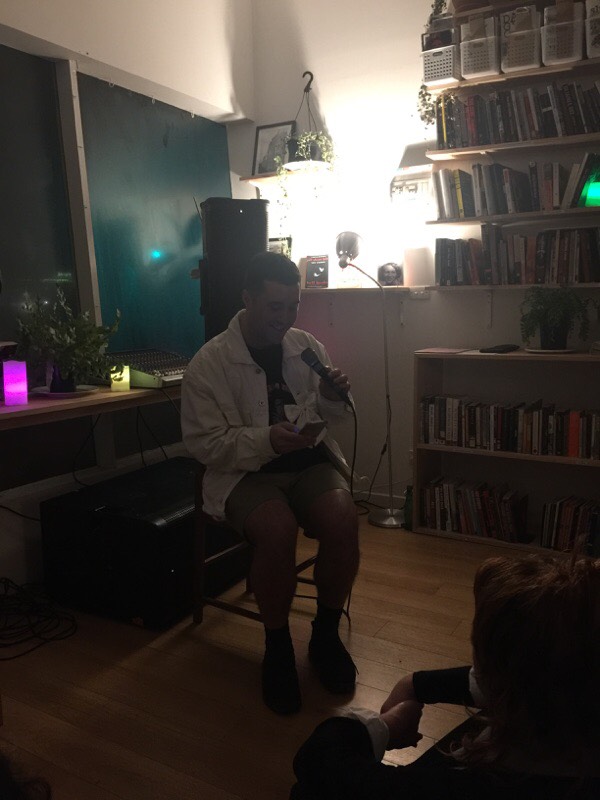 Poetry reading- Lei Lei Kung, Saaro Umar and Tyson Campbell 20/7/18
Incedium Library residency at the Norma Redpath house with
The Sleepover Initiative.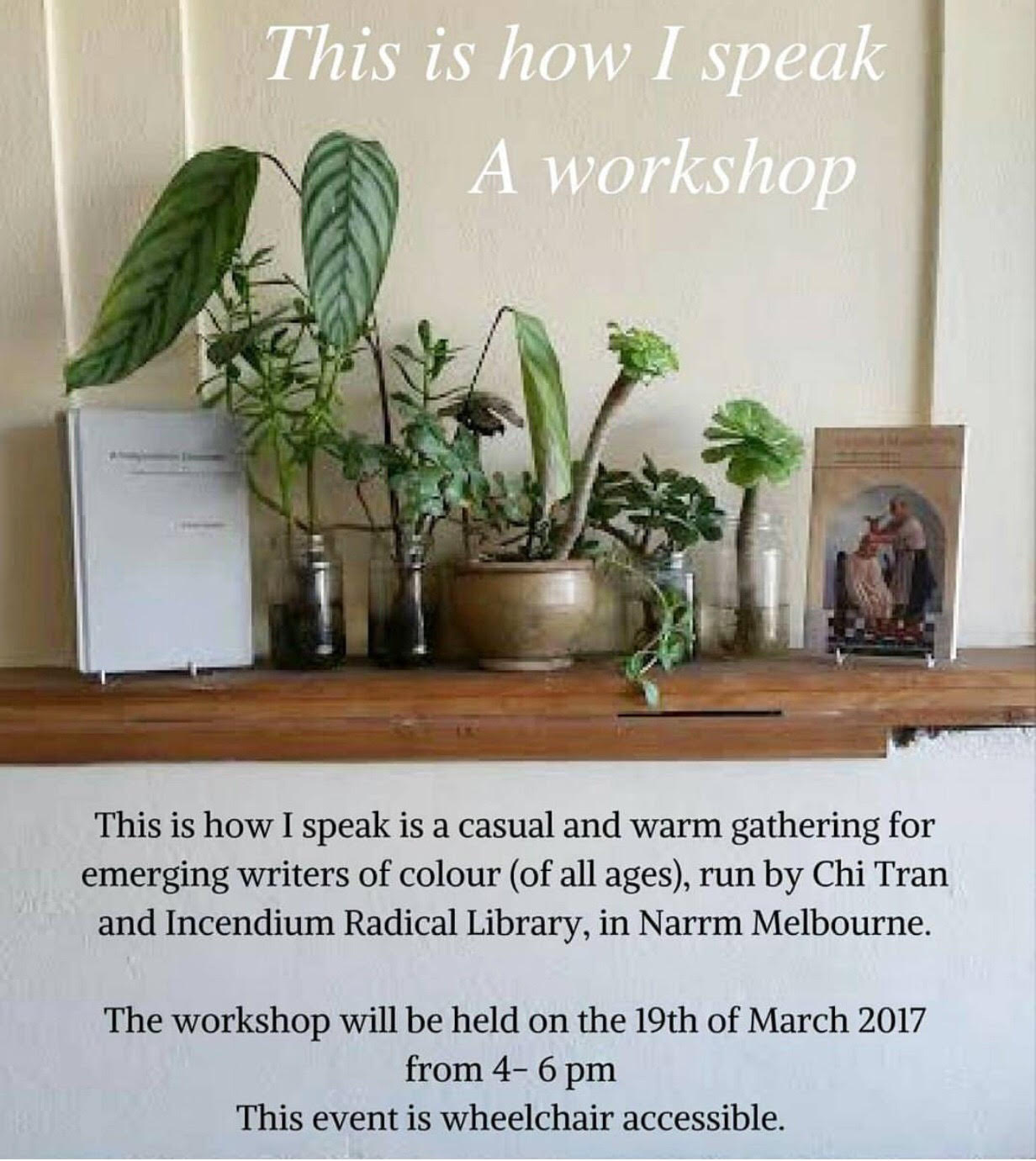 Poetry night with Atong Atem, Nam Chi Tran and Anupama Pilbrow, 5/ 2/17.